2/8/17, 12:00 PM
Posted by Fr. Gregory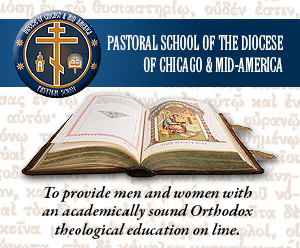 The Pastoral School of the Diocese of Chicago & Mid-America is committed to making high quality Orthodox theological education as accessible to all interested students as possible.
Applications for admission for the spring semester are due September 1, 2017. Classes begin September 11, 2017. Applications and further information on the Pastoral School programs can be found at our web site:
http://orthodoxtheologicalschool.org/
Questions should be directed to the Dean of the Pastoral School, Priest Gregory Joyce:
fr.gregory.joyce@orthodoxtheologicalschool.org
WE NEED MORE CLERGY IN OUR DEANERY - APPLY TODAY!

view entry
( 1947 views ) |
permalink