31/7/17, 12:00 PM
Posted by Fr. Gregory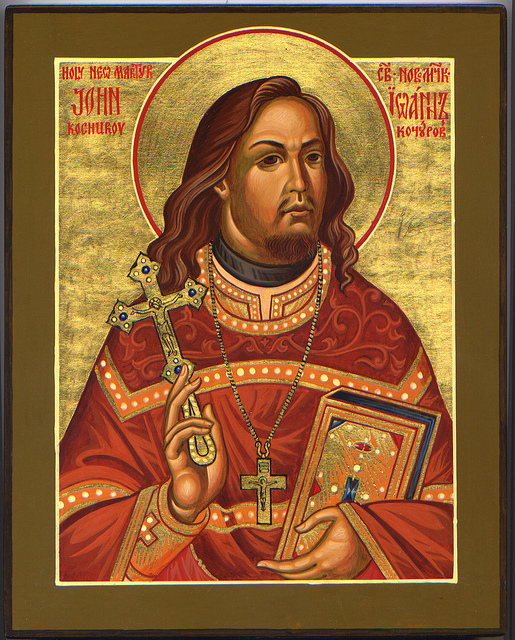 Archbishop Peter and our diocesan St. John Kochurov Society are calling "100 Members for 100 Years" in honor of the upcoming 2017 centennial of St. John's martyrdom. Donate and join today to immediately aid our diocesan youth, missions, and monasteries facing critical needs:
https://stjohn.networkforgood.com/projects/21107-join-st-john-kochurov-society
Let's see to it that the Michigan Deanery has the most members of any Deanery in the Diocese! Join today!
Icon by Protodeacon Paul Drozdowski:
http://www.pd-icons.com/

view entry
( 2066 views ) |
permalink