1/12/21, 12:00 PM
Posted by Fr. Gregory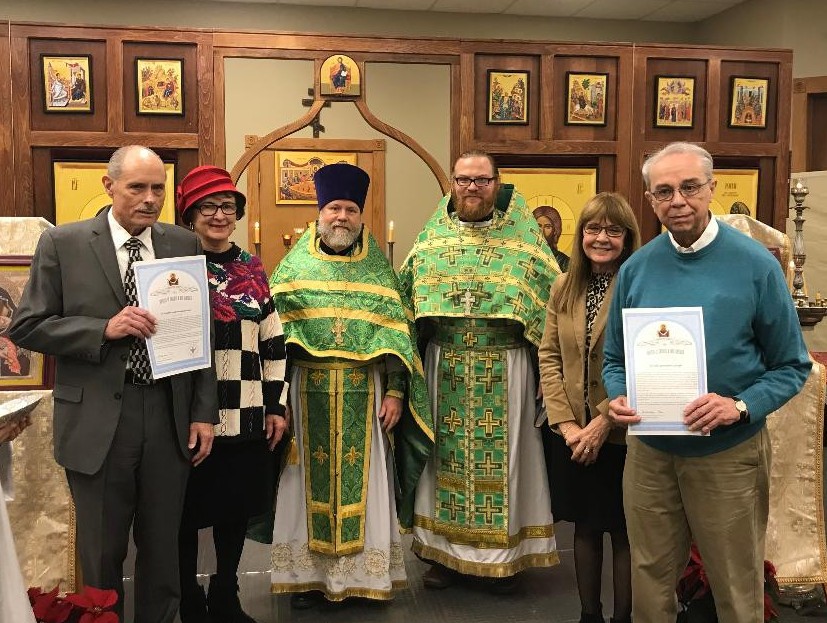 On November 17/30, 2021 the faithful of Saint Sebastian Orthodox Christian Mission in Traverse City, MI gathered to celebrate their patronal feast day commemorating Saint Sebastian (Dabovich) of Jackson. Joining Father Micah Chisholm, the Rector of St. Sebastian, was Father Gregory Joyce, Dean of the Michigan Deanery of ROCOR parishes.
On the evening of November 16/29 a Vigil service was served and on Tuesday November 17/30 Fr. Joyce led the Divine Liturgy. Both services were well attended by the members of the parish. Following the Divine Liturgy gramotas were given to two of the three founding couples of the mission in recognition for their labors in planting the church. The third founding couple was unable to attend the feast day and will be recognized at a later date. A meal was shared as members old and new shared memories of the founding years and hopes for the future as God directs.
ADDITIONAL PICTURES OF THE DAY

view entry
( 723 views ) |
permalink