24/3/18, 05:00 AM
Posted by Fr. Gregory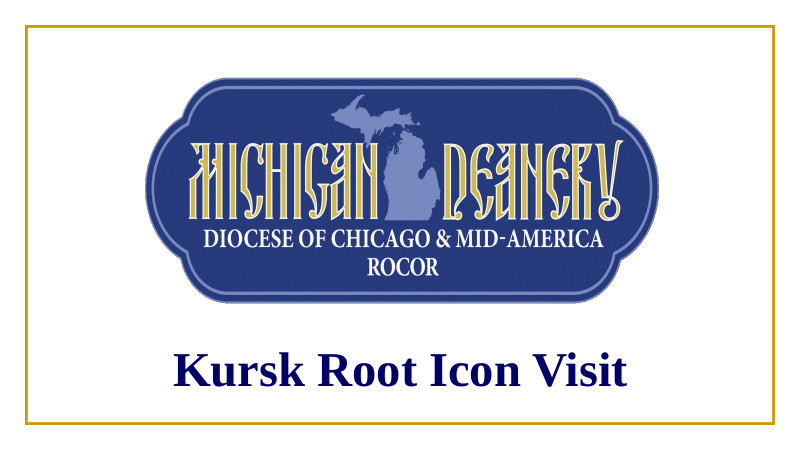 God willing the Kursk Root Icon will be present at the icon for Radonitsa on April 17, 2018 at St. Vladimir's in Ann Arbor. The parish web site is:
www.stva2.org
THE DIVINE LITURGY BEGINS AT 7:00 A.M. THAT DAY.
The icon will need to leave immediately after Liturgy. Please join us as your personal schedule allows.

view entry
( 1720 views ) |
permalink