St. Jacob Orthodox Christian Mission in Ishpeming, MI (Marquette County) Completes its Iconostasis for Christmas Eve Liturgy
17/1/23, 12:00 PM
Posted by Fr. Gregory

With a generous donation from a friend of the mission in Chicago, Fr. Jesse purchased the raw materials from local hardware stores and staring working on the iconostasis in October. Parishioners lent power tools, Fr. Jesse's 15-year-old son Anthony made blueprints using CAD software, and Reader George helped with installation. The iconostasis is stable, portable, and was affordable (total cost about $500). The mission hopes to add Royal Doors an Deacon's Doors sometime this Lent.
The day after Christmas, St. Jacob's was blessed to celebrate its fourth and fifth baptisms since August and welcomed the newly-illumined Xenia and her daughter Kyriake to Christ's flock.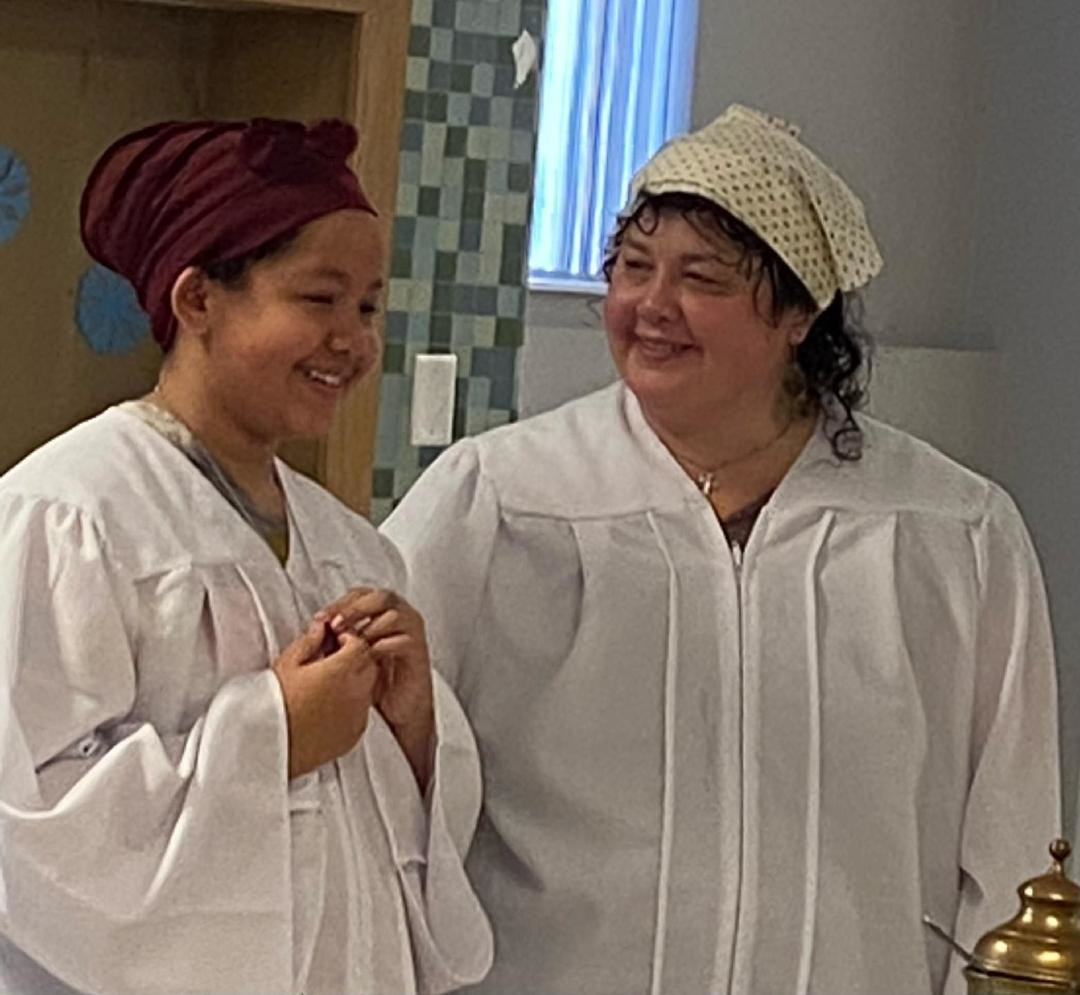 St. Jacob's is a small Orthodox mission community in an economically depressed area of rural Michigan, and outside donations from supporters in Lower Michigan, Illinois, and Wisconsin have proven vital to its growth.
If you can find it in your budget to make a donation to St. Jacob's--any amount helps!--please visit our donation page:
DONATE TO ST. JACOB'S
LEARN MORE ABOUT ST. JACOB'S

view entry
( 191 views ) |
permalink