20/12/22, 12:00 PM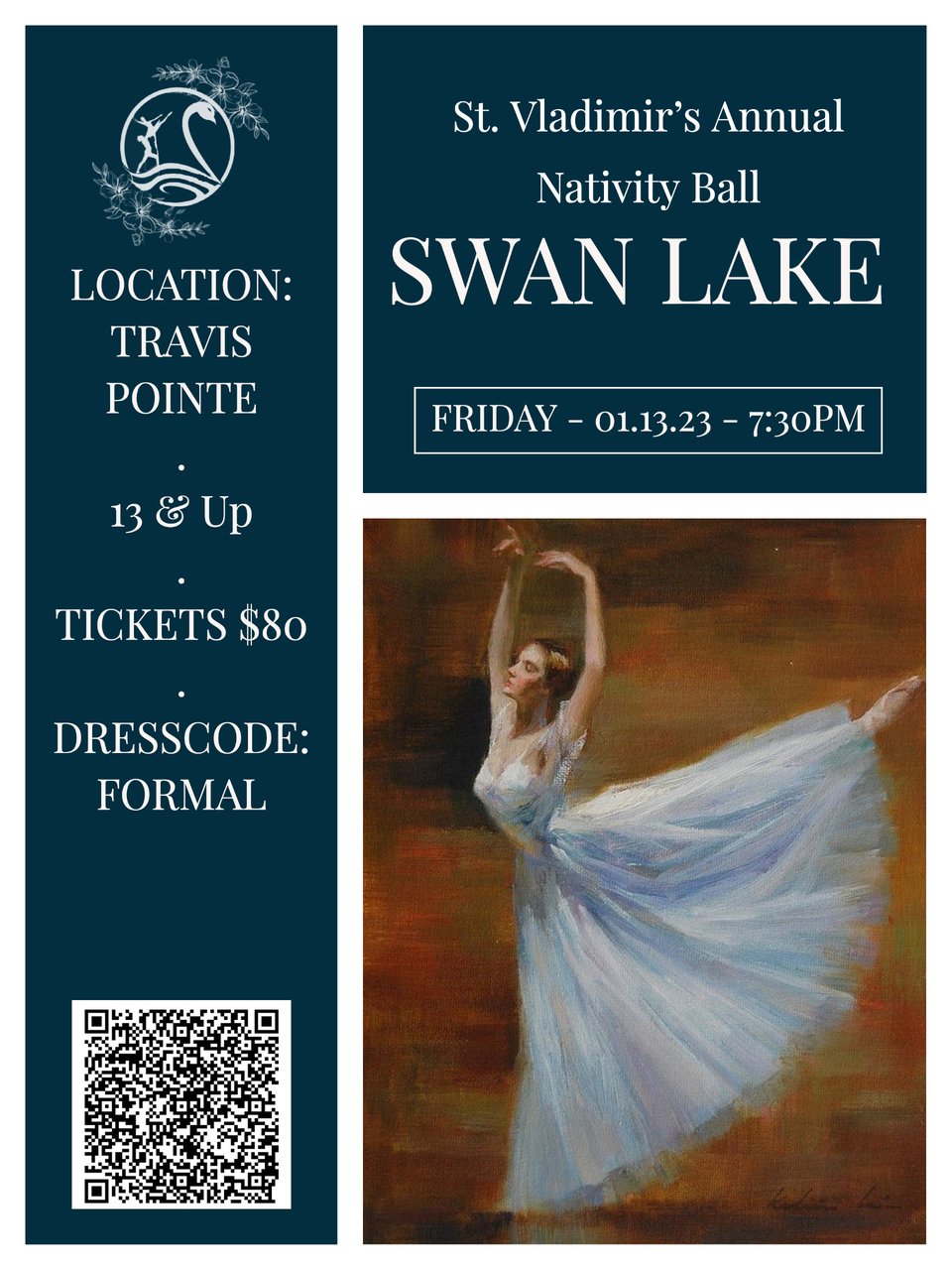 Join us on Friday, January 13, 2023 for our annual Nativity Ball! All proceeds benefit Ann Arbor Orthodox Classical Academy! Last year's ball was GREAT! This year: EVEN BETTER!
Ball tickets make perfect Christmas gifts. Join us for a great evening of fun in celebration of our Lord's Incarnation, and help us raise money in support of our parish school! We aim to raise $5,000 to support our school, so even if you can't join us for the ball, visit the link below to help us reach that important goal!
BUY NATIVITY BALL TICKETS
THE LAST DAY TO BUY TICKETS IS JANUARY 2 - ACT NOW!